Before you start monitoring and registering, it is important to make sure to follow our protocol to ensure that all DGB members take their measurements in the same way. This makes it possible to compare the results. Especially because of the enormous knowledge of Jeff Collinge, we have a (unique) manual monitoring.
These tools are used to carry out the measurements.
De standaards voor de Holing out test en de Digidet worden in eigen beheer gemaakt voor leden van DGBeheer.
Measuring the water permeability with the ring set according to the protocol.
For the holing out test we use a holder manufactured in-house. Read here the instructions for use.
Accompanying film (YouTube) made on GB De Turfvaert, shows how it works.
Here is also a report of 4 American universities on a comparison of the stimpmeter and the Pelzmeter, which shows that the results of both devices are reliable and comparable:
Photographing and analysing grass species with the Digidet:
For the use of the Digidet Jeff Collinge made this manual in 2006.
Barenbrug is developing a system that automatically recognises grass species. DGB members are currently helping to populate the database. The photos are taken with your own smartphone placed on a flower pot. Dimensions 15x15x15 cm. The wooden blocks are for a stable position and always the same. Make sure there are no cracks through which light can enter. Take the photos with the flash turned on. Take at least 15 photos when the grass is dry (to prevent reflection)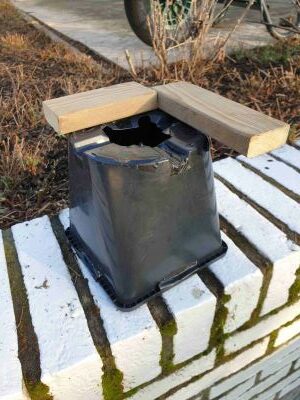 The measuring of grass clippings you find here the protocol. The data can be entered into the database under play quality. First indicate the number of m² of the monitoring greens so that the conversion to ml/m² is done automatically.